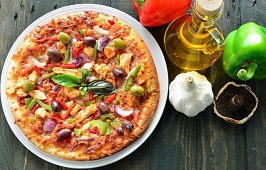 Pizza delivery - Italian food liked 'Grandmother' cooked'
After a busy day at work, or if you're a visitor, exploring the vibrant city of Singapore you will have built up an appetite. If you fancy some Italian food, then use foodpanda, the online food ordering site, to organise a pizza delivery in Singapore to your home or hotel. There are several restaurants in Singapore giving a taste of Italy. One of these is La Nonna, which offers you a good selection from its menu of traditional Italian country cuisine. This varied menu includes pizzas with lots of delicious toppings. La Nonna uses classic recipes handed down from the 'Italian Grandmother', with a flavour of Tuscany. All of its menu choices - appetisers, salads, pizzas, pastas, main courses and desserts are available for delivery right to your door. A browse through the pages of foodpanda will give you several options for the delivery of Italian food.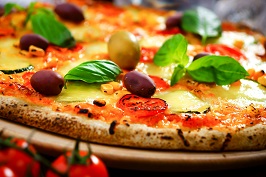 Enjoy an evening at home with La Nonna delivery
Enjoy a comfortable weekday evening in with your family and friends and take advantage of pizza delivery from La Nonna. Its pizzas are cooked in a wood-fired oven, giving a really authentic finish and taste. Order an appetiser with your pizza and choose from typical Italian flavours such as warming minestrone soup with pesto or sophisticated beef carpaccio with rocket salad. Pizzas range from simple mozzarella and tomato toppings to more exotic flavours, such as prosciutto and pineapple. As well as pizzas you will also find baked aubergine, baked salt cod and salmon dishes on the menu. Whether you fancy a pizza or a different taste of Italy, let foodpanda do the work for you. This website makes it quick and easy to choose and book a delicious Italian La Nonna pizza delivery.
Cannot get enough of La Nonna delivery?